Wow! What a sight to wake up to on a Sunday morning!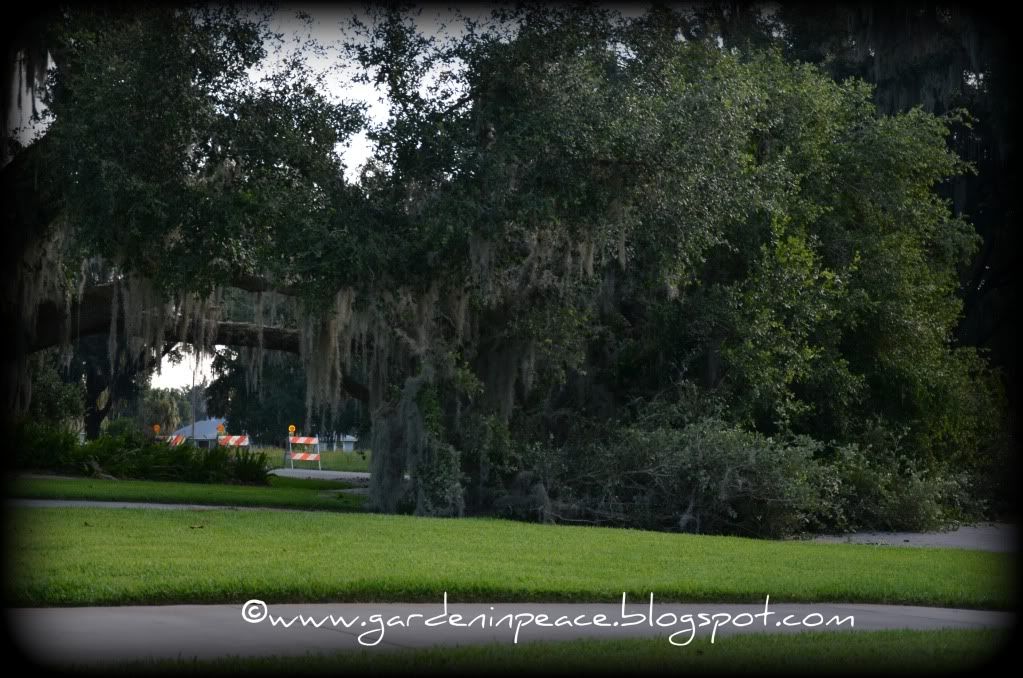 A tree-sized branch of the neighbor's live oak is lying in the street!!!
How did I not hear this during the night?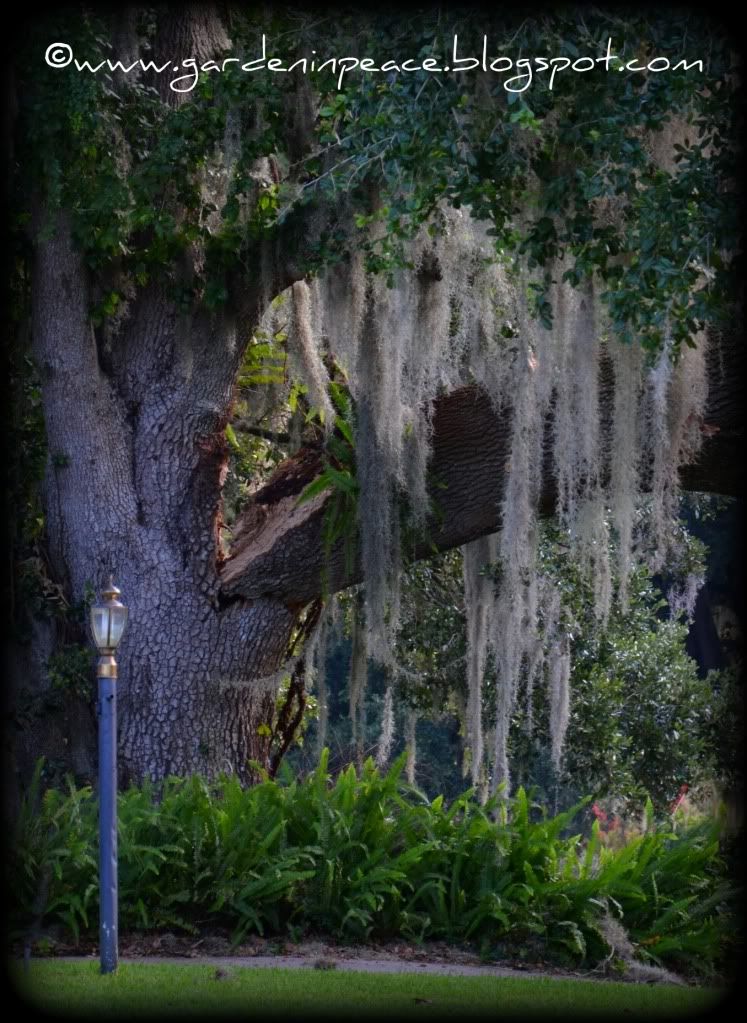 Poor neighbor! They lost another tree in their front yard a couple summers back. Such a shame! At least this one didn't fall on the house.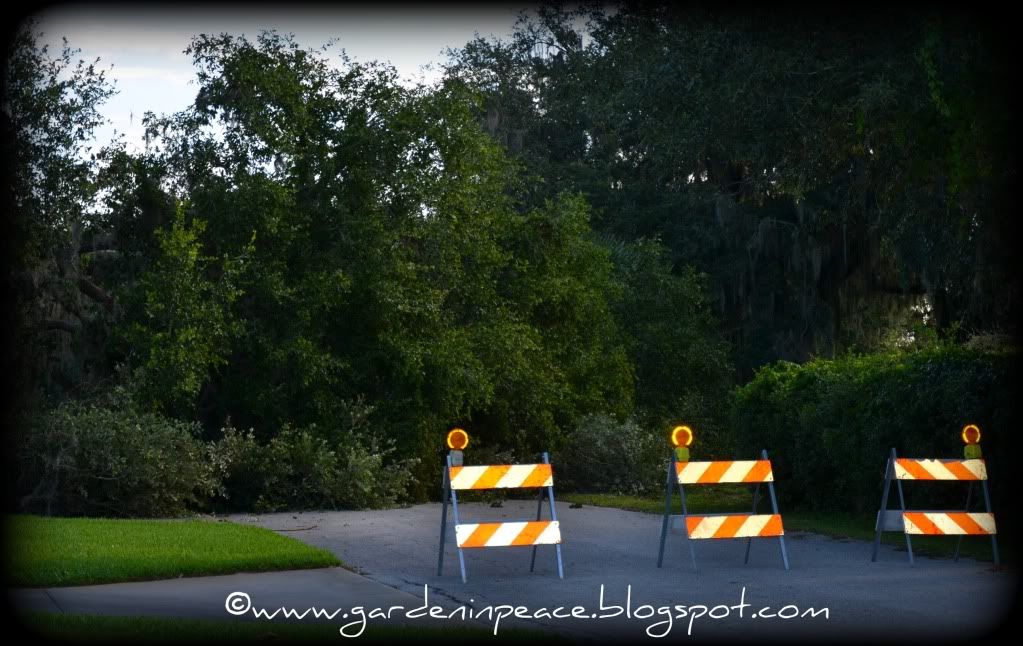 Fortunately, the town has placed safety signs on either side of the disaster. I don't think I would've seen the branch otherwise. (haha) By the way, we are on a cul-de-sac, and this is our only route in and out. So here we are all dressed up for church...yet no way to get there.
Anyway, do you know that institutions all over Florida have written lists of "Hurricane Resistant Trees"? And did you know that the Live Oak is inevitably on every one of those lists? After Hurricane Charley hit in 2004, I read these lists over and over, while planning my new landscape. And, yes, I read "Live Oak" repeatedly, even as I witnessed the ginormous oak laying upon the foyer floor of this very house I now sit in, that tree having crashed through a second story bedroom. Huh?
Don't get me wrong. I love Live Oak trees. I just don't think they're as safe as some other folk might think. And after seeing this today, I'm gonna worry all summer about that ginormous beast in my backyard.
All text and images in this post were created for a blog called "Peace in the Valley"
All material on this website belongs to Floridagirl, unless otherwise noted.