"And what is so rare as a day in June?
Then, if ever, come perfect days."
~James Russell Lowell
I hope the month of June is bringing you some perfect days. Being a Florida gardener, it's pretty tough to choose a favorite month, but June is right up at the top for me. Winter is but a distant memory, daylight lasts forever, the rains have (finally) returned, and the skyline is dominated by a canopy of crape myrtles.
Oh, yeah! Those glorious, beautiful crape myrtles! That despised, naked tree of winter wins back our admiration in this month of June. What better time is there than the first bursting blooms of the crape myrtle? The golden thryallis is another stalwart that shines in summer. Crape myrtle and thryallis...one of my favorite Florida plant combos.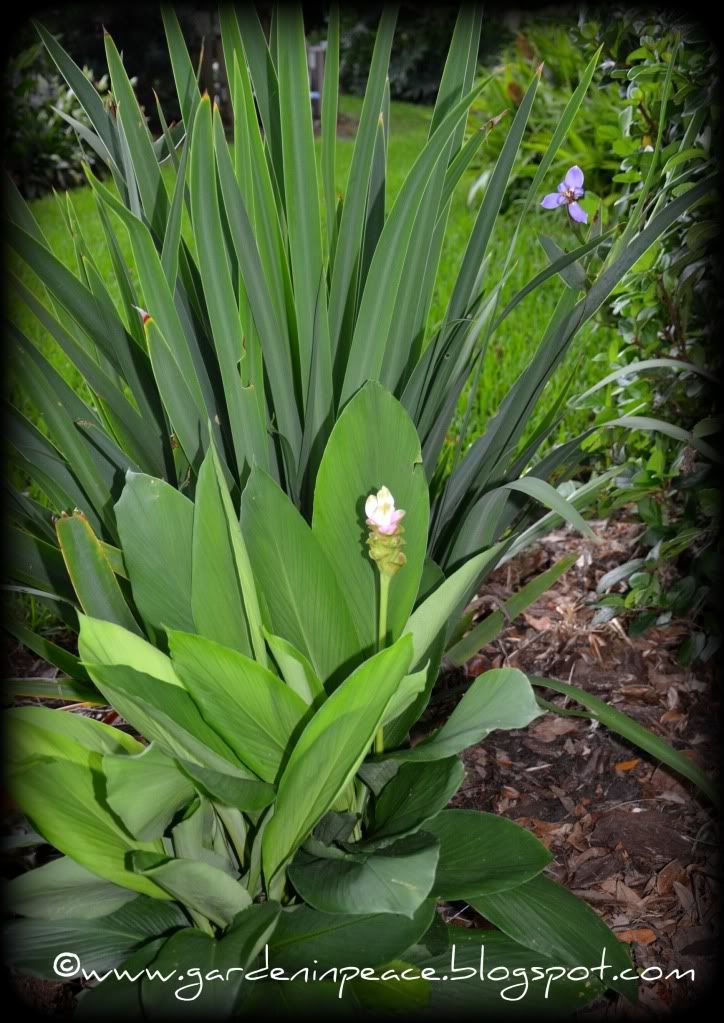 Is there any better way to erase winter's memory than to gaze upon gingers that have risen from winter sleep? Curcumas are always the last plants to break dormancy in my garden...even later than the caladiums. Oh, and do you see how giant the Giant Walking Iris has grown? I really like this combo. I need to copy it over under the pine trees at Six Acres.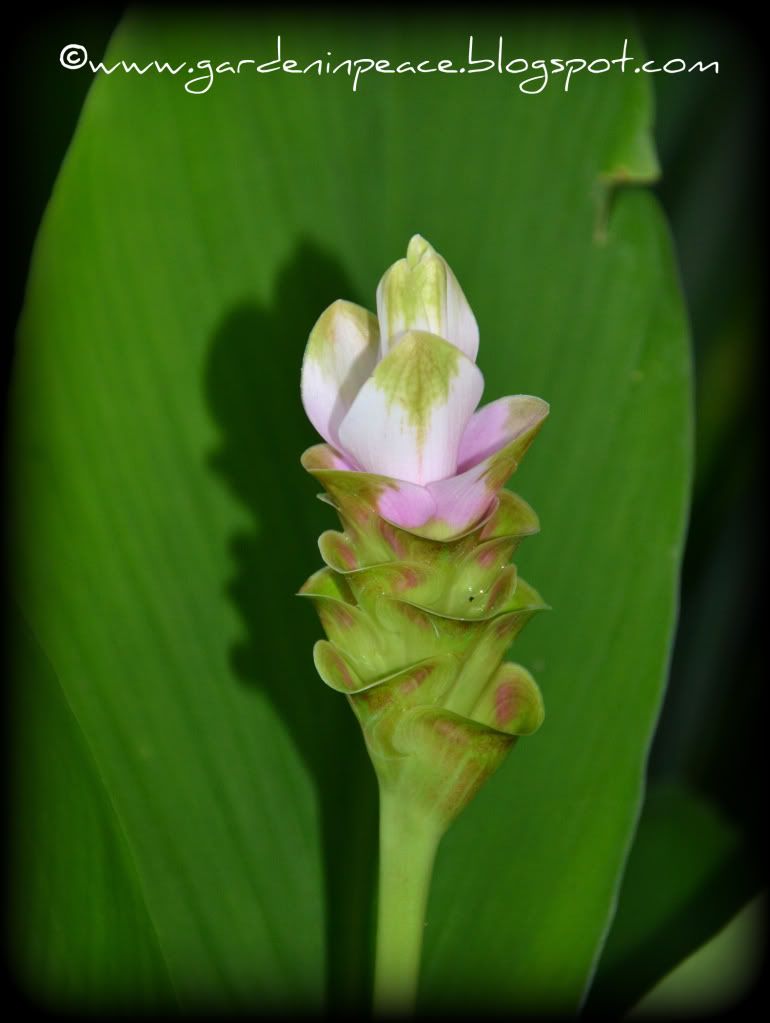 And do you see that bloom rising from the Curcuma leaves? This is the very first bloom of the year on my Siam Tulips! What a glorious time! In a few weeks, the whole plant will be bursting with those elegant, pink-tinged torches.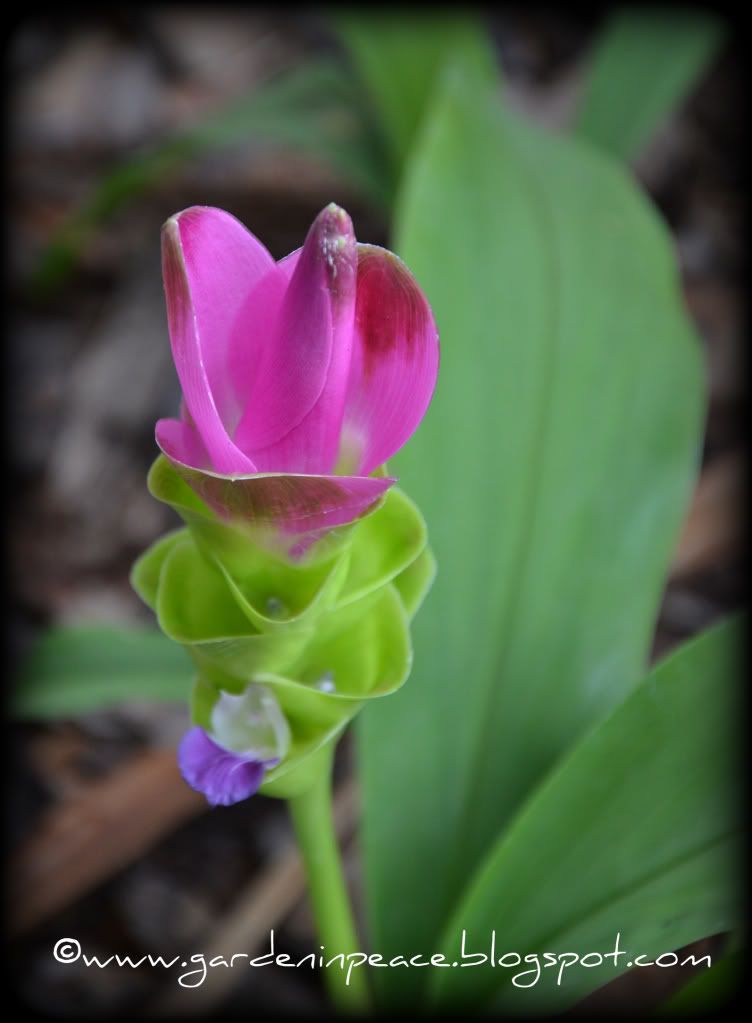 The first bloom of Curcuma alismatifolia 'Pink' has risen as well. Kinda strange, as this is usually the last of my gingers to bloom.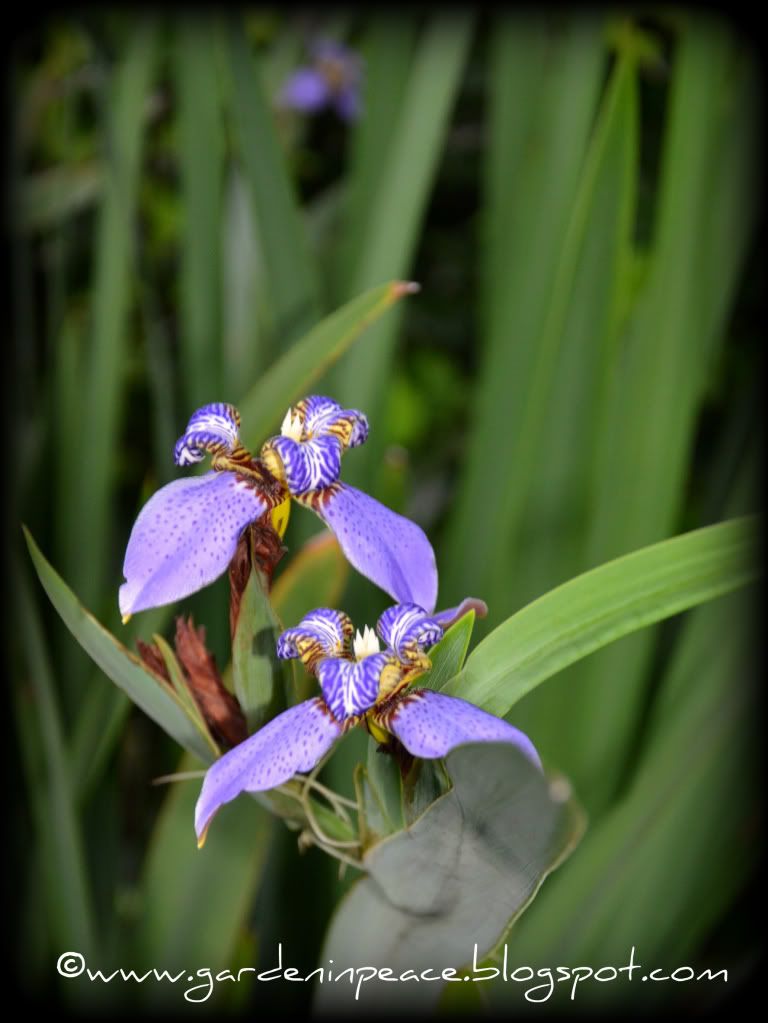 And what a wonderful thing that the Giant Walking Iris is still blooming! It's been going for about three months now. How long do these bloom? I planted my first one in spring of 2010, but it didn't bloom at all last year, so I really didn't know what to expect. I certainly didn't expect this long of a bloom. No complaints here, for sure.
One sure sign of summer in this garden is the return of blues and purples, which are sorely lacking in winter here. Very nice to have blue to cool the eyes on these hot, hot days. I especially love this combo of blue porterweed and variegated arboricola. Admittedly, the blue porterweed seems to combine nicely with any and every plant form and color.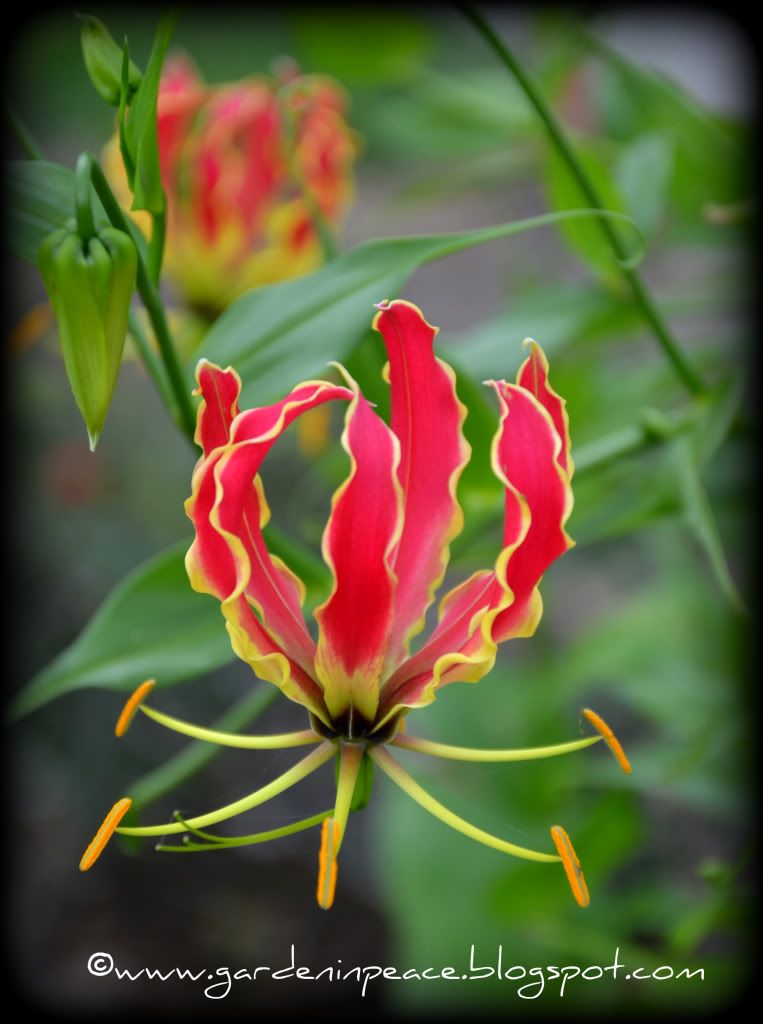 Of course, we still have our hot colors as well. One of my favorite summer showstoppers is the Gloriosa Lily. This one never fails to grab visitors' attention. I only wish it bloomed throughout winter. Oh, well, I might take it for granted if it did. It does bloom for a good 8 or 9 months, so I really shouldn't complain.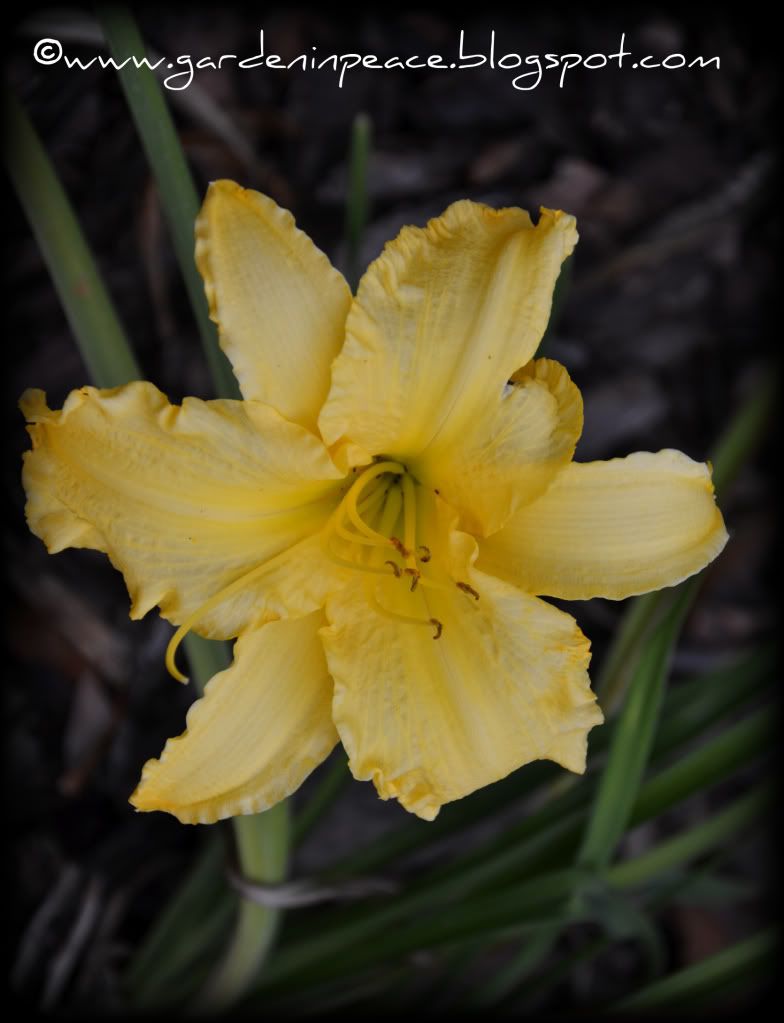 June is the last glorious month of the daylily. This is the last month we will really get a good show, though there will be a few stragglers in July and August.
All text and images in this post were created for a blog called "Peace in the Valley"
All material on this website belongs to Floridagirl, unless otherwise noted.