As I mentioned in an earlier post, I didn't put down the camera during that missing month of May. Yep, there are hundreds of photos buried on that memory card from May. I really don't like diggin' back through all the mess. It's much easier just to manage it day by day. However, I know there are a few captures I MUST plug into this blog at some point. Here are some jewels I dug up this morning: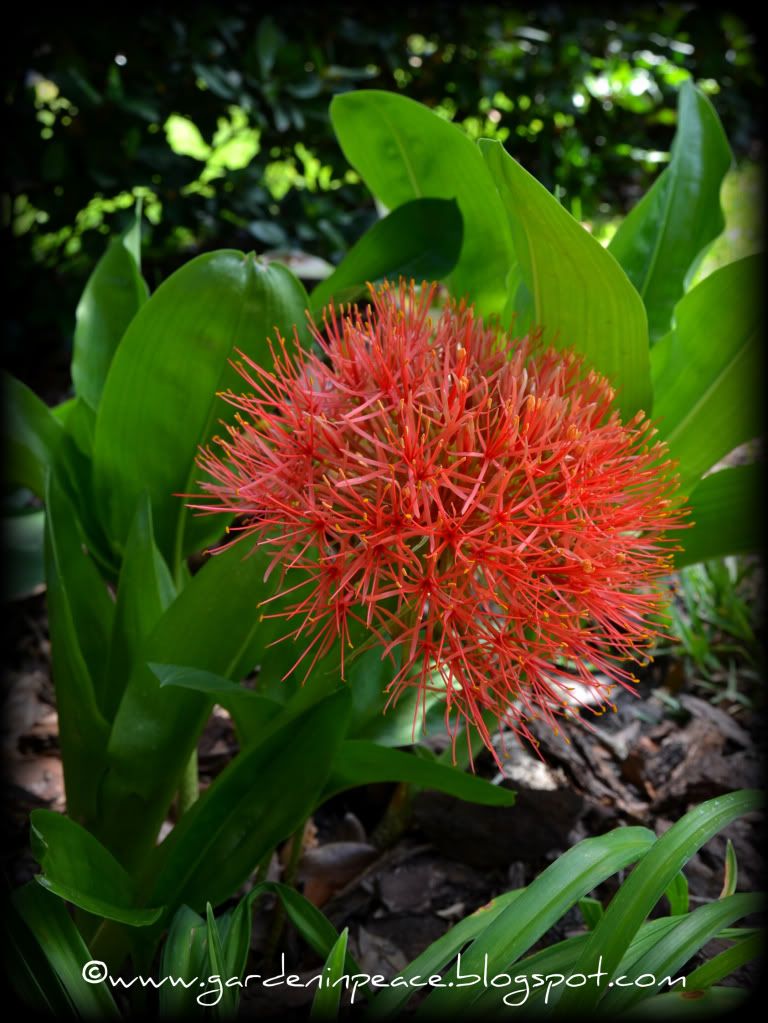 The Blood Lilies bloomed back in May and are now finished with their show.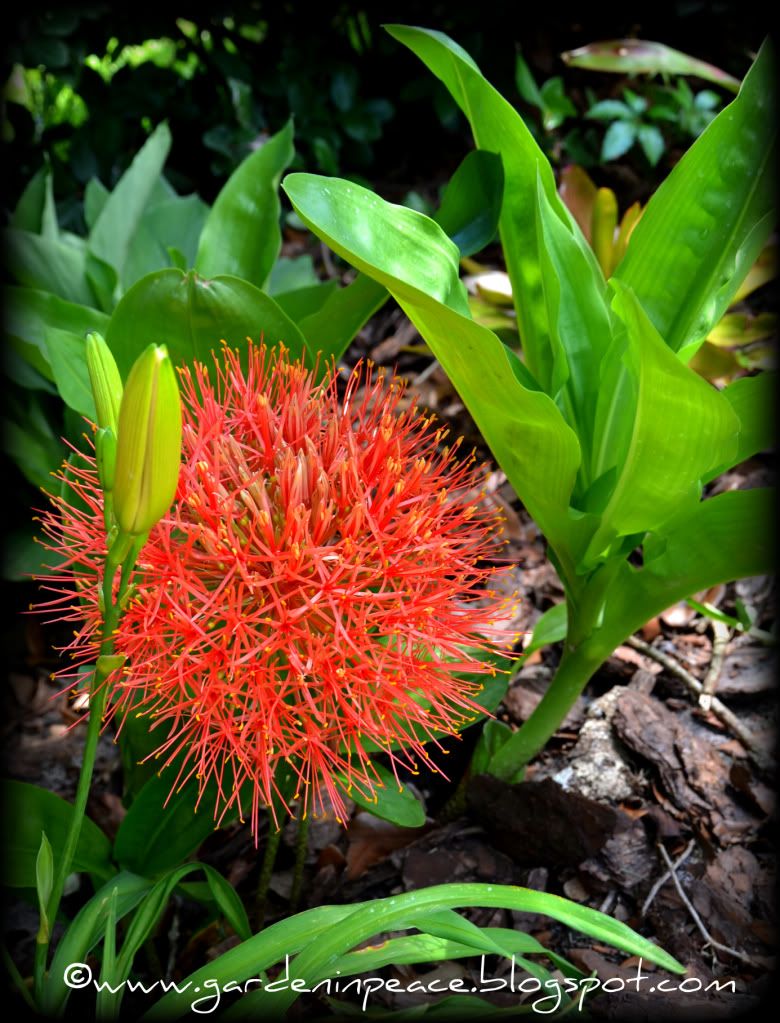 Of course, I had to document their performance. Aren't they just magnificent?!!! And don't you think they deserve the spotlight? This year, I popped a bulb over into my "Rainforest Garden" bed, so next year, I should have two clumps blooming.
☺
DIL and I planted a couple in her garden as well. I wish these were available in our local garden centers, but they seem to be very hard to find. Mine was a passalong from my mother.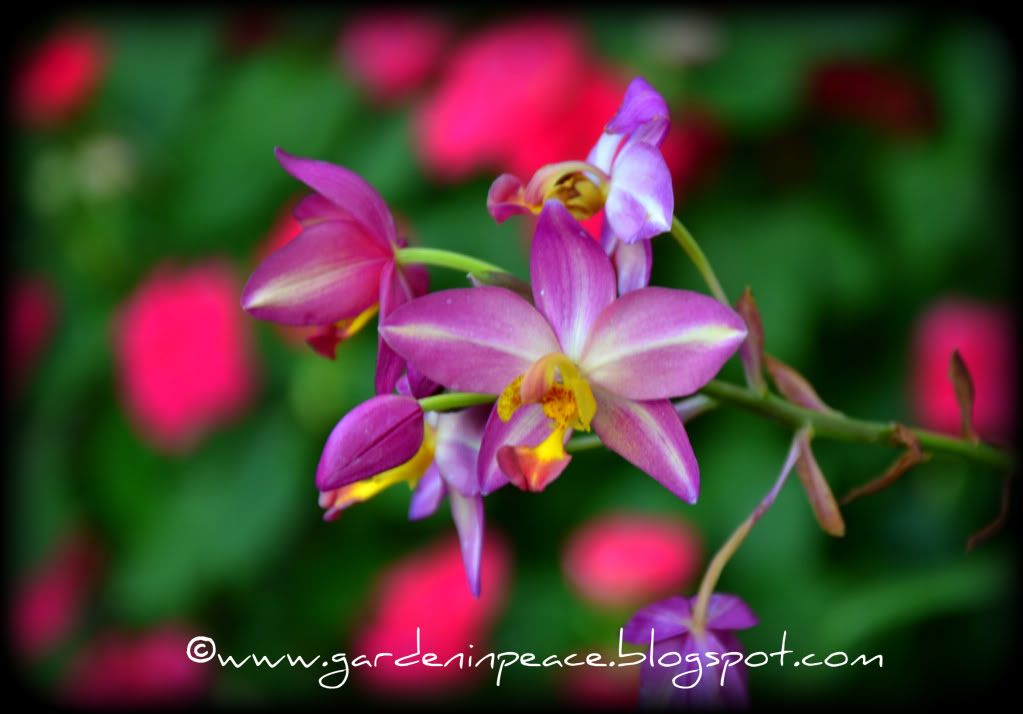 The Spathoglottis ground orchids have been exploding these past couple of months....really an awesome show!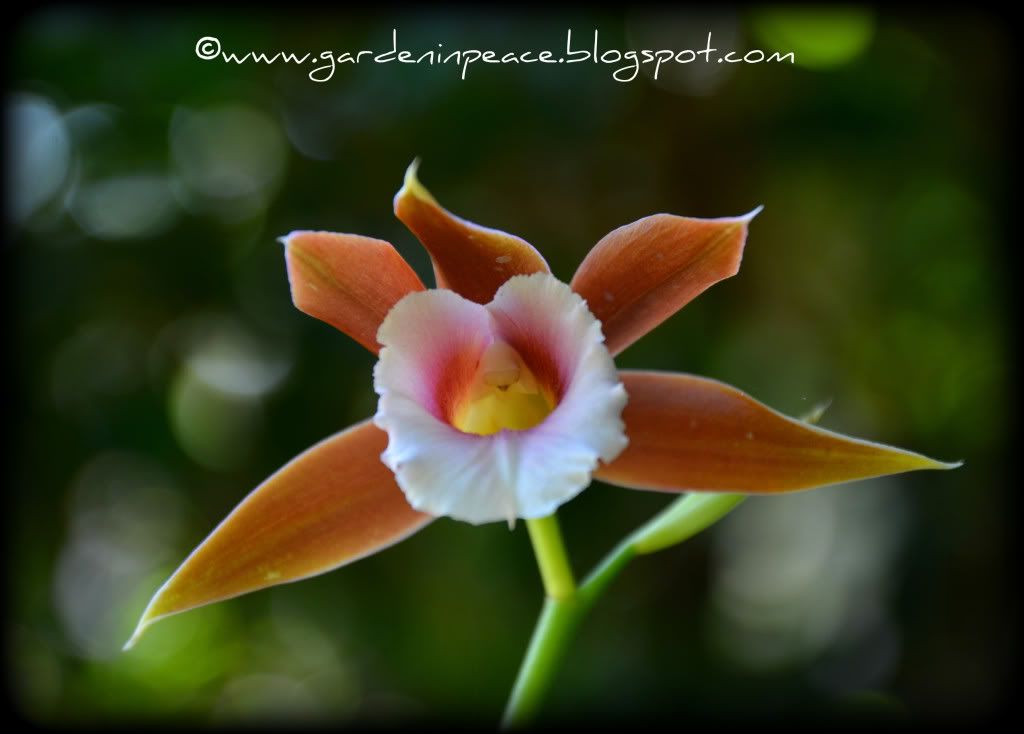 My new Nun's Orchids threw off gorgeous flowers all throughout April and May but have now hushed their bloom.
Here I've captured a ruby-throated hummingbird dancing in the soap aloe blooms.
These snaps are certainly not the best in photography, but I do love the hummers. The aloes bloom early in spring and keep the southside garden a-buzzing with the dainty birds, before the winter-ravaged pentas and powderpuffs and firebushes start blooming again. Of course, right now, in June, those hummer magnets certainly are in full bloom again, but these photos were taken weeks ago.
All text and images in this post were created for a blog called "Peace in the Valley"
All material on this website belongs to Floridagirl, unless otherwise noted.